History:

SOME ACTORS DON'T NEED VERY MUCH INTRODUCTION BECAUSE YOU HAVE SEEN HIM SO MANY TIMES! MR. JAMES HONG is one of those actors. You might not know his name, but you definitely know his face. You should - he has been in so many! Some of this information is located at his website that you can enter HERE.
He has been in productions such as Lo Pan in "Big Trouble in Little China", the voice of Chi Fu in "Mulan", and appeared opposite popular stars like Harrison Ford in "Blade Runner" and Jack

Nicholson in "Chinatown" and "The Two Jakes".
His television credentials include Kung-Fu (both past and present), Hawaii 5-0, Seinfeld, Chicago Hope, and scores of others. The man is VERSATILE!
Born in Minneapolis, and "becoming too Americanized," Hong was sent by his father to Hong Kong for a Chinese elementary education. He returned to the United States shortly before the outbreak of World War II and entered school in Minneapolis at the age of ten without knowing a word of English. He somehow caught up, and in college he studied civil engineering to please his parents. He started at the University of Minnesota and ultimately graduated from the University of Southern California.
His first stint in show business was performing in a nightclub comedy duo with his partner, Don Parker. His flair for comedy led to a spot as a contestant on "You Bet Your Life," where his impersonation of host Groucho Marx earned him a contract at a popular San Francisco club, Forbidden City. After college, he did work at a Los Angeles civil engineering job for a while. He quit the instant he was cast into three feature films, the first with Clark Gable in "Soldier of Fortune" and the third one being the 1955 hit "Love is a Many Splendored Thing" with William Holden and Jennifer Jones.
CHECK OUT THE LONG EXTENSIVE LIST OF PRODUCTIONS THAT MR. JAMES HONG HAS APPEARED IN! For additional information, please check out his Official Website at http://www.jameshong.com
.
F I L M O G R A P H Y
1. Broken Vessels (1998) [Actor - Mr. Chen] 2. G2 (1998) [Actor] 3. Mulan (1998) [Actor - Chi Fu] 4. Singapore Sling (1998) [Actor - Adam Chance] [Director] [Producer] 5. Red Corner (1997) [Actor - Lin Shou] 6. Blade Runner (1997)(VG) [Actor - Dr. Chew] 7. Secret Agent Club, The (1996) [Actor - Mr. Yamata] 8. Bloodsport 3 (1996) [Actor - Master Sun] 9. Infinity (1996) [Actor - Abacus Adder] 10. Operation Dumbo Drop (1995) [Actor - Y B'ham] 11. Tank Girl (1995) [Actor - Che'tsai] 12. Bad Company (1995) [Actor - Bobby Birdsong] 13. Bloodsport 2 (1995) [Actor - Sun] 14. Cyber Bandits (1995) [Actor - Tojo Yokohama] 15. Triplecross (1995) (TV) [Actor] 16. Come Die with Me: A Mickey Spillane's Mike Hammer Mystery (1994) (TV) [Actor - Nathan] 17. Shadow, The (1994) [Actor - Li Peng] 18. Femme Fontaine: Killer Babe for the C.I.A. (1994) [Actor - Master Sun] 19. Gladiator Cop (1994) [Actor - Parmenion] 20. Silent Fury (1994) [Actor]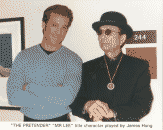 21. South Beach Academy (1994) [Actor - Johnny Staccato] 22. Wayne's World 2 (1993) [Actor - Mr. Wong] 23. "Adventures of Brisco County Jr. , The" (1993) TV Series [Actor - Lee Pow] 24. L.A. Goddess (1993) [Actor - Edward] 25. Body Trouble (1992) [Actor] 26. Merlin (1992) [Actor - Leong Tao] 27. Talons of the Eagle (1992) [Actor - Mr. Li] 28. Perfect Weapon, The (1991) [Actor - Yung] 29. Too Much Sun (1991) [Actor - Frank Sr.] 30. Missing Pieces (1991) [Actor - Chang] 31. Mystery Date (1991) [Actor - Fortune Teller] 32. Two Jakes, The (1990) [Actor - Kahn] 33. Last Flight Out (1990) (TV) [Actor - Insp. Quang] 34. Bethune: The Making of a Hero (1990) [Actor] 35. Crime Lords (1990) [Actor - Ling] 36. Dragonfight (1990) [Actor - Asawa] 37. Framed (1990) (TV) [Actor - Mr. Chew] 38. Shadowzone (1990) [Actor - Dr. Van Fleet] 39. Tax Season (1990) [Actor - Mr. Tagasaki] 40. Brotherhood of the Rose (1989) (TV) [Actor - Col. Chan] 41. Karen Carpenter Story, The (1989) (TV) [Actor] 42. Caged Fury (1989) [Actor - Det.Stoner] 43. Jitters, The (1989) [Actor] 44. Tango & Cash (1989) [Actor - Quan] 45. Vineyard, The (1989) [Actor - Dr. Elson Po] [Director] [Writer] 46. Leap of Faith (1988) (TV) [Actor - Li] 47. Vice Versa (1988) [Actor - Kwo] 48. Hot to Trot (1988) [Actor - Boss] 49. Harry's Hong Kong (1987) (TV) [Actor - Yu]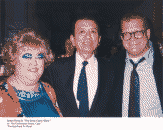 50. China Girl (1987) [Actor - Gung Tu] 51. Revenge of the Nerds II: Nerds in Paradise (1987) [Actor - Snotty] 52. Big Trouble in Little China (1986) [Actor - Lo Pan] 53. Black Widow (1986) [Actor - Shin] 54. Golden Child, The (1986) [Actor - Doctor Hong] 55. Blade in Hong Kong (1985) (TV) [Actor] 56. Days of Our Lives" (1965) TV Series [Actor - Colonel Chengsu (1967-1968)/Baba Soo Lan (1985)] 57. Missing in Action (1984) [Actor - General Trau] 58. Ninja III: The Domination (1984) [Actor - Miyashima] 59. Breathless (1983) [Actor - Grocer] 60. China Rose (1983) (TV) [Actor] 61. "General Hospital" (1963) TV Series [Actor - Sung Cho Lee (1983)] 62. Blade Runner (1982) [Actor - Chew] 63. Marco Polo" (1982) (mini) TV Series [Actor - Phags-Pa] 64. Goodbye Paradise (1982) [Actor - Cook] 65. Yes, Giorgio (1982) [Actor - Kwan] 66. True Confessions (1981) [Actor - Coroner Wong] 67. So Fine (1981) [Actor - Oriental Man #1] 68. Airplane! (1980) [Actor - Japanese General] 69. My Husband Is Missing (1980) (TV) [Actor] 70. Return of Frank Cannon, The (1980) (TV) [Actor - Yutong] 71. In-Laws, The (1979) [Actor - Bing Wong] 72. Mandrake (1979) (TV) [Actor] 73. When Hell Was in Session (1979) (TV) [Actor - Nguyen] 74. Go Tell the Spartans (1978) [Actor - Corporal Oldman] 75. Last of the Good Guys (1978) (TV) [Actor - Japanese Man] 76. Police Academy Girls (1978) [Director] 77. Teen Lust (1978) [Director] 78. Panic in Echo Park (1977) (TV) [Actor] 79. World's Greatest Lover, The (1977) [Actor - Yes Man #3] 80. "Switch" (1975) TV Series [Actor - Wang (1977-78)] 81. "Jigsaw John" (1976) TV Series [Actor - Frank Chen] 82. Bound for Glory (1976) [Actor] 83. No Deposit, No Return (1976) [Actor - Ming Lo] 84. Chinatown (1974) [Actor - Evelyn's Butler] 85. Judge Dee and the Monastery Murder (1974) (TV) [Actor] 86. Missiles of October, The (1974) (TV) [Actor] 87. Sunshine (1973) (TV) [Actor - Dr. Wilde]
88. Dynamite Brothers (1973) [Actor] 89. Pueblo (1973) (TV) [Actor - Super C] 90. Carey Treatment, The (1972) [Actor - David Tao] 91. Kung Fu (1972) (TV) [Actor - Hsiang] 92. Earth II (1971) (TV) [Actor] 93. Tattered Web, A (1971)